Commerce
Online Manipal Editorial Team | October 05, 2022
The Bachelor of Commerce (B.Com) degree is a three-year undergraduate course offered by many universities in India. The course structure is designed to give students a strong foundation in commerce and business-related subjects.
B.Com is a popular choice for students who wish to pursue a career in business, finance, or accounting. The course is also helpful for students who want to enhance their understanding of business and economics. This article will examine the B.Com degree, its structure, and the subjects taught each semester by Manipal University Jaipur.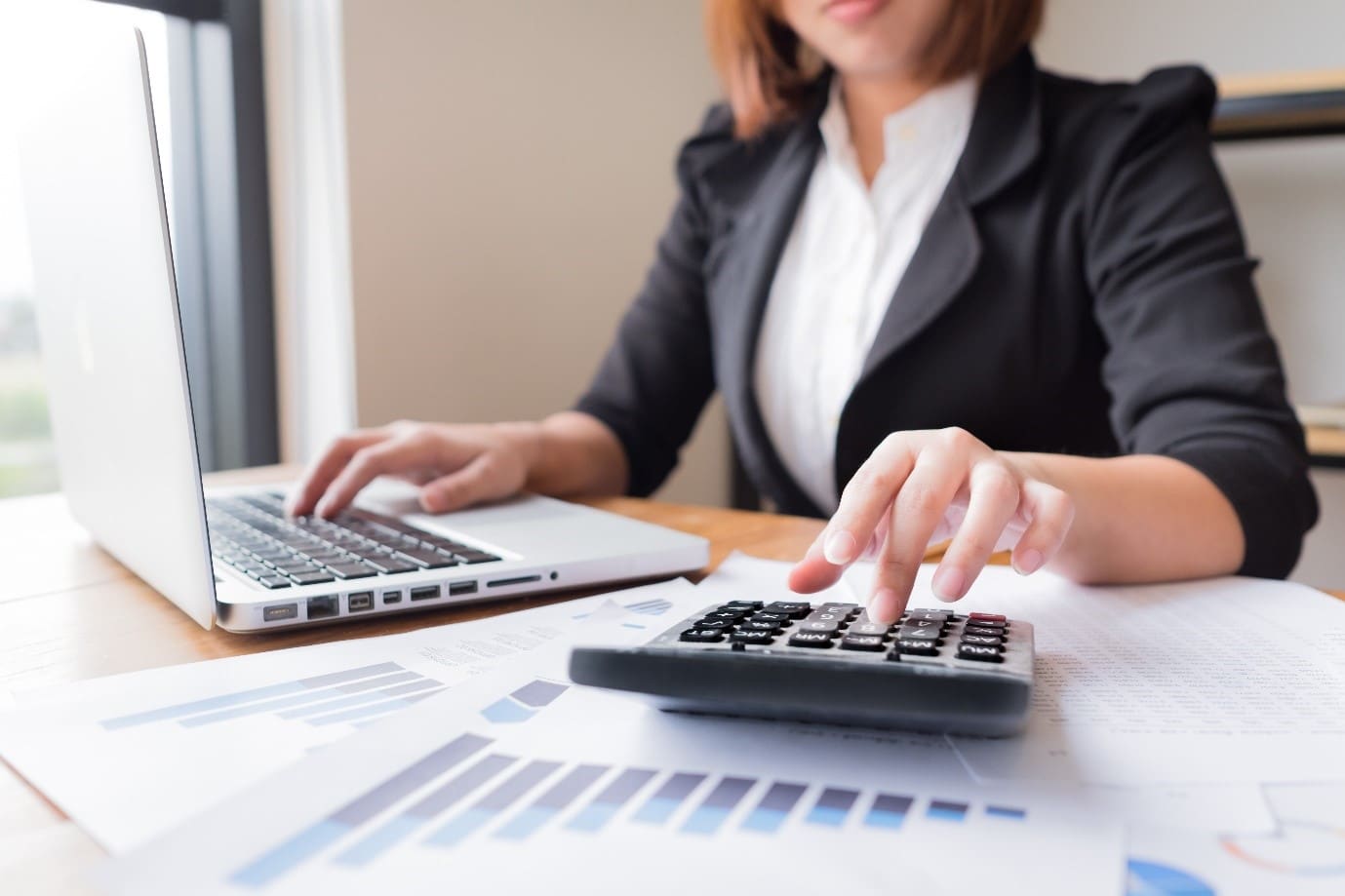 Source- https://www.shutterstock.com/image-photo/asian-female-accountant-banker-making-calculations-566737549
The college delivering the course publishes the B.Com syllabus or B.Com courses. Both the college and the courses it offers are acknowledged by the University Grants Commission and professional organisations. Following the UGC's recommendations, the institute creates the B.Com topic structure.
The New Education Policy calls for the Ministry of Education to adopt the B.Com curriculum created using the Choice-Based Credit System (CBCS). As a result, students may select from a list of required courses, sometimes optional, core, or minor courses. Because of this, the grade-based marking system is also made more accessible for students to follow.
Accountancy, Taxation, Company Law, Business Management, Financial Accounting, Business Economics, Financial Systems, and Cost Accounting are typical B.Com disciplines. For additional details on B.Com subjects, including the semester-by-semester schedule for all required and elective courses offered, continue reading this article.
Subjects available in B.Com
Candidates must select their first-semester elective courses when they enroll in the course. Then, candidates must pick their elective courses for the subsequent semester. All core B.Com subjects stay the same regardless of the student's interests. Candidates must first familiarize themselves with the B.Com course structure followed by UGC-recognized colleges before proceeding to review the list of BCom subjects:
The B.Com degree program's three years are comprised of 12 core papers.
English will be offered in two semesters as a topic.
One topic in two semesters will be the Modern Indian Language (MIL).
Eight papers for the B.Com course will be based on several subjects.
Six elective subjects are offered during the three-year B.Com program.
In the first discipline, two papers will be based.
In the second discipline, two papers will be based.
We'll have two interdisciplinary papers.
Under Ability Enhancement Compulsory Courses, the course has the following two papers (AECC)
English communication and environmental science
The three-year B.Com program will include four skill-enhancement courses.
Manipal University Jaipur's B.Com core subjects list
According to the B.Com syllabus, the following are the required core subjects:
B.Com Curriculum: First Semester
Accounting for Money
Business Management & Organization
Common elective courses like New York University's Principles of Microeconomics
Plan a venture
Studying the environment
B.Com Curriculum: Second Semester
Various Indian languages, including English, Hindi, and modern
Rules of Business Conduct
Classes in general electives, such as macroeconomics principles or economics of
Local and international currency markets are governed
Math and statistics used in business
B.Com Curriculum: Third Semester
Business Law
Electives that are particular to a given discipline, such as Indian Economy or Financial Markets and Institutions, etc.
B.Com Curriculum: Fourth Semester
Laws governing income taxes
Electives that emphasise skills, such as those in banking and insurance or financial analysis and reporting
B.Com Curriculum: Fifth Semester
Both corporate governance and auditing
Optional courses with a focus on a particular field, such Principles of Marketing or Training and
Price Accounting
Electives that focus on developing certain skills, for as computer applications in business or advertising.
B.Com Curriculum: Sixth Semester
Basics of Financial Management
Business Communication
Discipline-specific electives like:
Organizational behavior, consumer affairs, and customer care
Small businesses and entrepreneurship
Office Organization and Secretarial Techniques
Corporate Tax Planning
Investment basics
Management Accounting
Why Choose B.Com Degree?
Graduates of B.Com programs are in high demand, especially as the economy of our country grows. B.Com grads can still work in a variety of industries, though, even when the economy isn't doing well.
A B.Com degree used to be associated with clerical jobs only; however, this is no longer the case. Instead, you can work in various fields with a bachelor's in commerce. For example, accountancy, economics, industry, and financial and company management are a few B.Com disciplines crucial to a rising country's economy. Additionally, you have a wide range of job options in the industry of your choice.
B.Com general subjects are essential for all students. They offer a strong foundation for students to build upon in their subsequent academic endeavours. The subjects cover various topics, from accounting and finance to marketing and management. Check out the Bachelor of Commerce from Manipal University Jaipur and enrol today! To help you succeed in a range of professional pathways, Manipal University Jaipur provides online B.Com courses that combine the most recent advancements in business management with some of India's best teachers. You can learn at your speed while attending live or recorded courses. Additionally, you have access to a sizable e-library and online study resources. Real-world case studies are incorporated into the teaching style to help you develop and hone your critical thinking skills. So, find all the information about the online B.Com course, enrol with Online Manipal, and make a wise decision for your future.
Enrol with us
Interested to join our courses?
Share your details and we'll get back to you.