We, as a nation have always prioritised education — the more qualified, the more options for your job. Students from commerce backgrounds have the most sought after option for an undergraduate course, and that is B.Com (Bachelors of Commerce), but that is not enough in today's time. The main question arises – what is next after graduation?
A master's degree could be one of those options. Many organisations provide better opportunities for those with a master's. Master of Business Administration (MBA) is the most famous course accessible and is probably the best after B.Com. Students get confused with many choices and cannot decide which one to opt for, so this article will help you clear your doubts.
Can I do an MBA after B.Com? Will it be a good option?
MBA is one of the most incredible professional choices after B.Com. A degree in MBA after B.Com is a stepping stone to your career. An MBA levels up your skills, and those with this master's degree can have the upper hand in job opportunities. MBA enhances a basic understanding of finance, accounts and business, and it covers an overall understanding of business as a whole. From small to big projects, an MBA gives students an outline of the industry. The two-year programme sharpens your communication skills and strategic skills. You become a good team member for your co-workers. It boosts your knowledge and experience so that you know how to handle situations with ease. An MBA after B.Com gives more opportunities than any other course might provide as career options after MBA opens up many job roles for you.
What kinds of jobs can I get with a B.Com and an MBA?
You learn about core commerce subjects like accounting, costing, law, and tax collection in B.Com and can get jobs like a stockbroker, auditor, tax consultants, finance expert etc. B.Com graduates get an average salary of INR 3,5,0000 – INR 6,00,000 in the beginning. But for MBA, you need to clear the CAT or Common Admission Test, and your CAT score figures out which college you are eligible for.
After your MBA, the jobs you'll get decide upon your choice of specialisations. Various companies recruit new MBA graduates, and the average salary goes from INR 5,00,000 per annum to INR 25,00,000 per annum based on your MBA specialisation.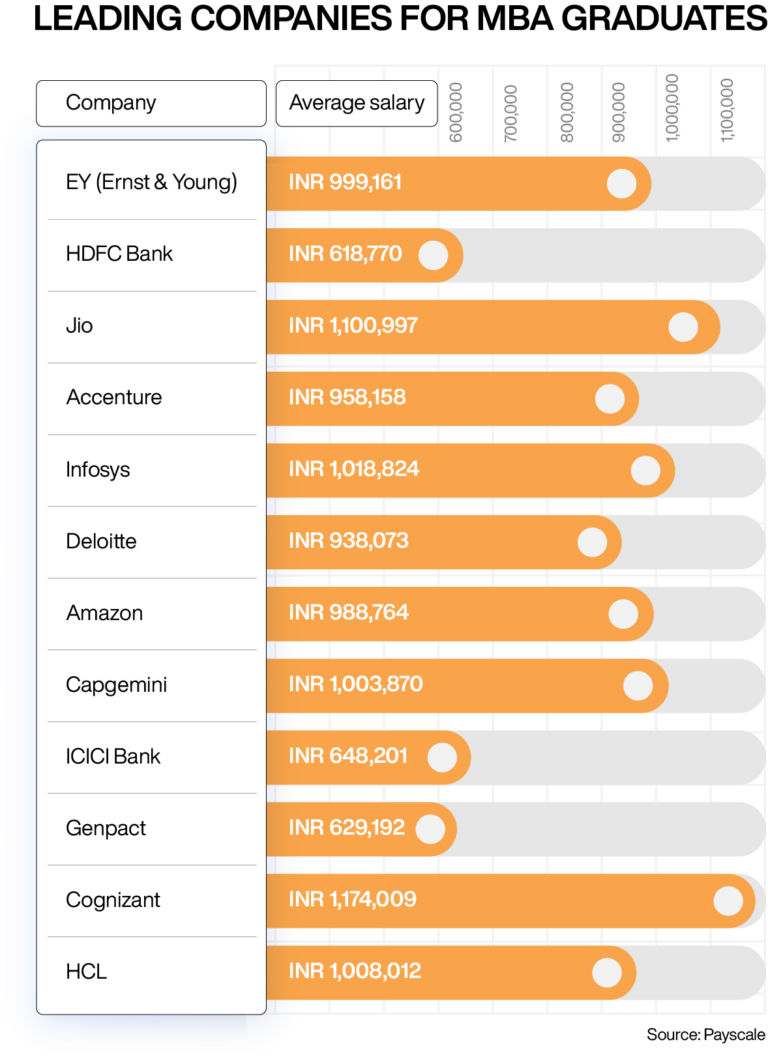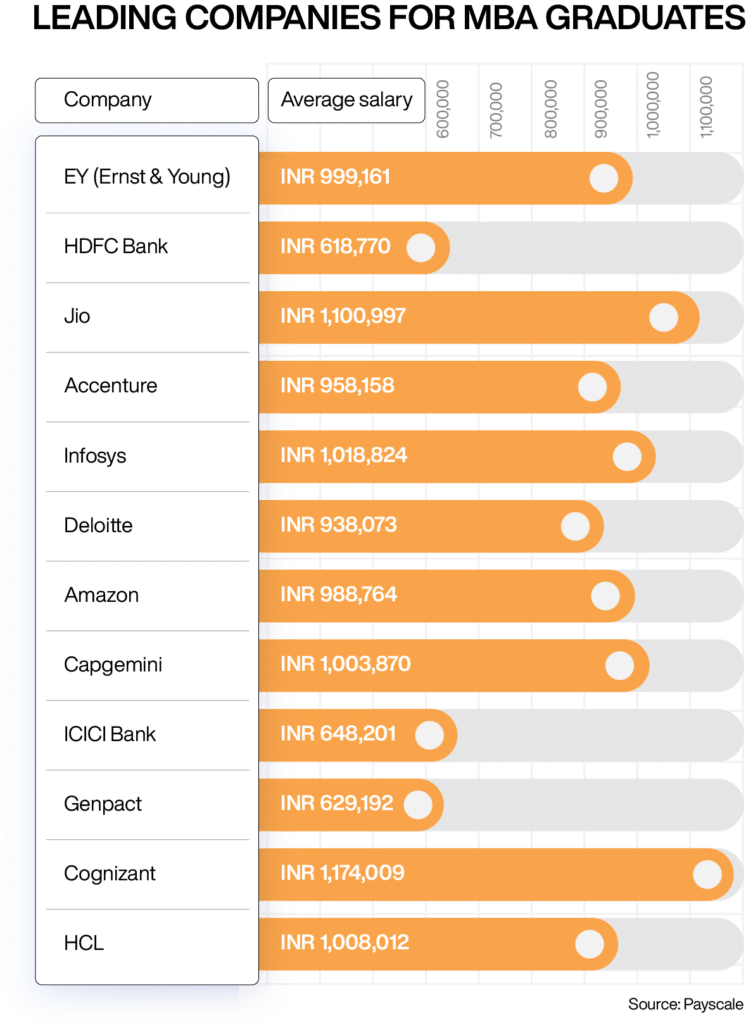 Why an MBA? Five reasons why pursuing an MBA after B.Com is a good idea?
Here are the five reasons why should you do an MBA after B.Com:
Easy to grasp curriculum – A B.Com degree teaches you the basic information on business planning, financial aspects, economics, marketing and many other related subjects. So if you have concentrated on these subjects at the undergraduate level, it turns out to be simple for you to get easy on the MBA educational plan. An MBA intends to show you how to use business planning and management principles. The instructional method is nicely designed with insightful and critical thinking abilities. If you want to pursue a master's degree after graduation, then MBA is the right programme.
Specialised learning – B.Com degree is a general undergraduate degree and does not have any specialised degree, but doing an MBA after B.Com can give you more domain-specific insights. B.Com gives you a broad knowledge of business and finance, but MBA, on the other hand, focuses on specialised learning. These include traditional specialisations in corporate finance, marketing, human resource management, and international business. However, newer MBA specialisations in IT/Systems, hotel management, operations management, supply chains, luxury brand management, etc., might also interest you. Thus, opting for an MBA can give you insights into many specialisations so that you can focus on your particular field.
Building leadership and managerial skills – The most prominent skill for the MBA is leadership quality and confidence in their decision making. An MBA graduate has managerial, leadership, technical, decision-making skills, planning and execution skills, and conceptual skills covering all aspects of an organisation. These skills make the person confident about their decisions and act as an asset to the company.
Higher earning potential – Having a higher degree offers you better opportunities and higher salaries. Investing in an MBA degree is worth it as the return on investment is good. You can negotiate a higher salary with an MBA degree. With just a B.Com degree in hand, you may get offers from recruiters.
Prepares you to start a business – Starting a business requires a vast knowledge of handling all operations according to industry standards. You might not be confident about starting a company just after B.Com, but an MBA enables you to begin the entrepreneurial journey with a bird's eye view of the market. With an MBA degree, you can build your network so that the business works smoothly. You can also learn about people from various backgrounds and interact with them to build your business.
What is the best MBA specialisation after B.Com?
There is a pool of MBA specialisations available in India. Specialisation in degree helps you be more clear about your career and help you gain expertise in various aspects of business administration. Here is the list of MBA specialisations you can opt for:
MBA in Finance
Finance is among the most well known MBA specialisations, as the possibilities in this field are enormous. Finance is an important function in every organisation. An MBA specialisation in financial administration will cover subjects such as management accounting and control, the capital and money market, banking, privatisation, and international finance. Financial management helps in maintaining the financial resources of an enterprise.
MBA in HR Management
A specialisation in this domain gives a multitude of key abilities, ideas, and the information to oversee Human Resources (HR), and chart the organisation's progress. If you are good at communication skills and believe in handling tough situations without compromising the company's objectives, then you can go quite far in this field. The courses teach you about recruiting, training, team building, performance updates, employee policy, salary, benefits and increments, worker well-being and security, and staff conveniences. You can adapt according to the industry needs and think about strategic methods after the programme completion.
MBA in Operations Management
An operations management specialisation in two-year MBA programme can give you insights into how you have to meet the end requirements of customers by boosting the company's productivity. The production and distribution of products and services are covered under Operations Management. You learn to keep up the quality of customer service to increase sales and lower the expenses on production by the company. The key aspects this course focuses on are productivity, cost, quality and turnaround time of the organisation.
MBA in Information Technology (IT)
You gain expertise in the technology department with strong software and data-related skills. The industry needs IT professionals to change their companies with new technology trends. In this competitive environment, managers with strong tech skills have become a priority. The course comprises of internet-based activities which lead students to excel in the preparations, planning, determination, execution, use, and organisation of data and technology requirements and advances.
MBA in Business Analytics
An MBA in business analytics helps students explore their skills in generating data and giving proper solutions for the company's growth. Business Analytics includes data analysis so that potential managers develop strategies for the smooth working of the business. Students learn how they can form planned strategies after processing and reading the data in a structured way.
MBA in Marketing Management
The company's 4Ps (Product, Price, Place, and Promotion) are the main factors one has to deal with in an organisation. With the rising competition, students learn the marketing principles and how they can use their knowledge to achieve goals with customer satisfaction as the top preference. The course teaches about changing the demands and needs of the customer and how managers can profit by maintaining price and product quality.
MBA in Business Management
The competition in the market is to reach the next level each day, and you have to stand out from the crowd to survive in this competitive world. There is a huge demand for people in India for Business Management who can be leaders and can supervise the team with good solutions and decisions. The course also provides brief insights into finance, sales, retail management, operations, etc.
MBA in Logistics Management
This course helps you learn about the inventory network, which deals with the arrangements with the preparation, carrying out, controlling of flow, and storage of products, between the starting place and consumption.
How to prepare for an MBA after B.Com?
You have to follow simple steps. Students have to appear for an MBA entrance examination after their graduation in B.Com. There are different MBA tests shown below:
GMAT– for pursuing an MBA in India or abroad
CAT/ XAT/ CMAT/ SNAP/ CET/ MAT– for pursuing an MBA in India
After clearing one of these entrance exams, students move on to group discussions and personal interviews. Manipal University Jaipur admits students who have completed their bachelor's degrees to its online MBA course. The programme fee is INR 1,50,000 (inclusive of all taxes).Candidates can also clear the university's aptitude test if they don't have a valid score from the common entrance. There are four semesters, and each semester will lead your skill to the next level. Government institutions, corporate organisations, multinational companies (MNCs), and higher education institutions highly accept the online MBA degree from the University.
Read more – Top CAT exam alternatives for MBA
MBA vs M.Com: What to consider after B.Com?
Master of Business Administration (MBA) is a postgraduate programme that involves practical learning of managerial skills so that students can get good positions in the industry with in-depth knowledge of finance, accounting, management, sales and more. In contrast, the Master of Commerce (M.Com) covers the student's theoretical understanding. The course comprises accounting, finance, computer applications, etc.
The average salary starting for MBA graduates is INR 7,00,000 per annum, and on the other hand, M.Com graduates get INR 4,00,000 per annum. If the student is keen to learn the practical aspects of the business and understand various subjects, they can go for an MBA as it is a better choice.
Read More – MBA vs M.Com
Conclusion
MBA is one of the best courses after B.Com in India. It opens a more extensive scope of abilities to students and trains them positively for business management. MBA impacts the entire viewpoint of an individual about business and its activities. Therefore, doing an MBA after B.Com will help you reach greater heights.
Enrol with us
Interested to join our courses?
Share your details and we'll get back to you.