Management
Online Manipal Editorial Team | May 05, 2022
Companies worldwide have realised that extracting value from data is no longer a competitive advantage but rather a requirement. In technology-driven businesses, where data is central to the functioning and growth of an organisation, Data Science has emerged as a novel concept. According to current trends, the field is expected to experience tremendous growth in the future, which is why many aspirants are betting on it and choosing it as a career option. There is no other degree that compares to an MBA when it comes to studying the managerial side of the industry. MBA Analytics & Data Science teaches management skills and knowledge in the world of data.
It is a two-year postgraduate programme that offers training and knowledge of key managerial skills required to streamline the data process. MBA in analytics and data science programme prepares students for careers in the functions of the consumer goods industry and services and an understanding of the industry's specific challenges, allowing for a faster climb up the career ladder.
What is MBA in Analytics & Data Science?
Data Science is simply the study of data, which entails devising methods for recording, storing, and analysing data to extract useful information from structured and unstructured data.
The two-year MBA in Data Science teaches Data Analytics tools applied to business theories to achieve business-driven objectives. Visualisation, or the transformation of analysed data into understandable graphs and charts, is important for business data science.
An MBA in Data Science is designed to teach students how to use numbers to benefit businesses.
Read more – Grow your career with master's in data science
What are the subjects in MBA Analytics & Data Science?
Although the MBA Data Analytics course topics differ from one college to the next, several topics are similar across the two-year programme.
The course will teach the following subjects over the two years course:
| | |
| --- | --- |
| Year 1 | Year 2 |
| Econometrics | Applied Business Analytics |
| Financial Analysis and Reporting | Foundation Course on Predictive Analysis |
| Macroeconomics in the Global Economy | Foundation Course in Descriptive Analysis |
| Foundation course in Business Analytics | Stochastic Modeling |
| Spreadsheet Modeling | Ethical and Legal Aspects of Analytics |
| Applied Statistics for Decision Making | SAP FICO |
| Organisational Behavior | Social and Web Analytics |
| Applied Operations Research | SAP HCM |
| Project Management | R Programming |
| Research Methodology | Project Work |
Online MBA Analytics & Data Science – semester-wise syllabus
The MBA Data Science and Data Analytics programme provide students with a comprehensive understanding of data science and data analytics principles. Business communication, business skills development, applied operations research, and other topics are included in the curriculum.
The following are the MBA Data Science and Data Analytics subjects by semester:
| | | | |
| --- | --- | --- | --- |
| Semester 1 | Semester 2 | Semester 3 | Semester 4 |
| Applied Statistics for Decision Making | Business Communication | Econometrics | Data Cleaning, Normalisation, and Data Mining |
| Business Skills development | Applied Business Analytics | Spreadsheet Modelling | R Programming |
| Communication Skill Development | Financial Analysis and Reporting | SAP HCM | SAP FICO |
| Organisation Management | Project Management | HR Management | Stochastic Modelling |
| Business Policy and Strategic Management | Macroeconomics in Global Economics | Projects | Projects |
Is an MBA in Analytics & Data Science a good option?
The MBA in Data Science and Analytics is a specialised programme that educates professionals to solve future difficult business problems that will necessitate the integration of data-driven decision-making modules into IT and modern software and mobile applications.
The programme includes courses in communications, statistics, human behavioural and cognitive models, functional domains, information technology, and analytical tools.
The pedagogy used in this programme is a mix of theoretical principles, case-based learning, project-based learning, simulation, and hands-on practical sessions.
Analytics jobs range from analyst to corporate intelligence manager, and the notion can be used in various business areas, including marketing, operations, supply chain, and more. Some MBA graduates work as analysts, while others work in financial or consulting firms.
Furthermore, top-performing companies have four times the number of analytics professionals and one-and-a-half times the number of functional experts as other businesses.
Data science is an interdisciplinary research technique that uses a wide variety of data and, unlike other fields of study, often considers the big picture.
Data science is used in businesses to educate customers and promote promotions and assist organisations in developing effective engagement and sales tactics.
Because Big Data is such a rapidly growing sector, new tools are readily available, and those tools require professionals who can quickly learn how to use them.
Data scientists will assist firms in developing a business strategy to attain goals based on analysis rather than impulses.
What is the scope of an MBA in Analytics & Data Science?
The MBA Data Analytics programme prepares students for business management and data analytics careers.
The future is entirely reliant on data. In today's society, everyone has a smartphone, a tablet, or a laptop, and they are constantly updating data. As a result, the MBA Data Analytics scope is extremely broad due to the high career growth rate in this field. The training offers exciting work options in various fields, including IT, marketing, and sales, product-based businesses, airport and banking, and much more.
There is a high demand for those with an MBA in Data Analytics. Every company or institution needs a data management department to store the company's information, which necessitates the hiring of data handlers. As demand grows, the job market in this region will see a lot of openings.
The following are the areas of recruitment:
Hotels and Restaurants
Product-based Companies
Banking Sector
IT Companies
Hospitals
Retail Stores and Shops
Educational Institutions
MBA in Data Analytics career prospects is massive in India, with average pay ranging from INR 5 LPA to INR 40 LPA depending on fresher skills and experience. Once a graduate has gained experience, their profession progresses to the next level, earning more money.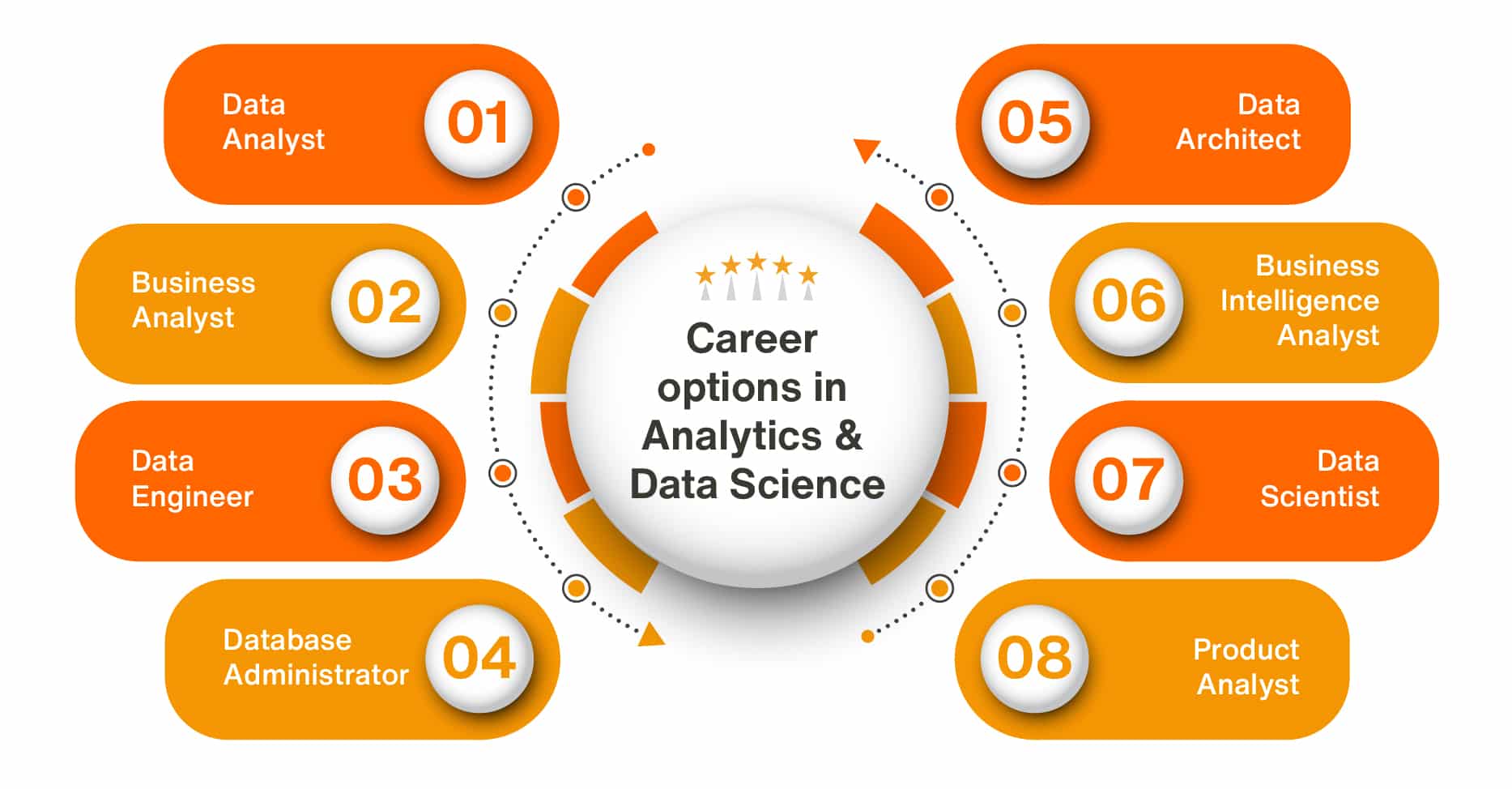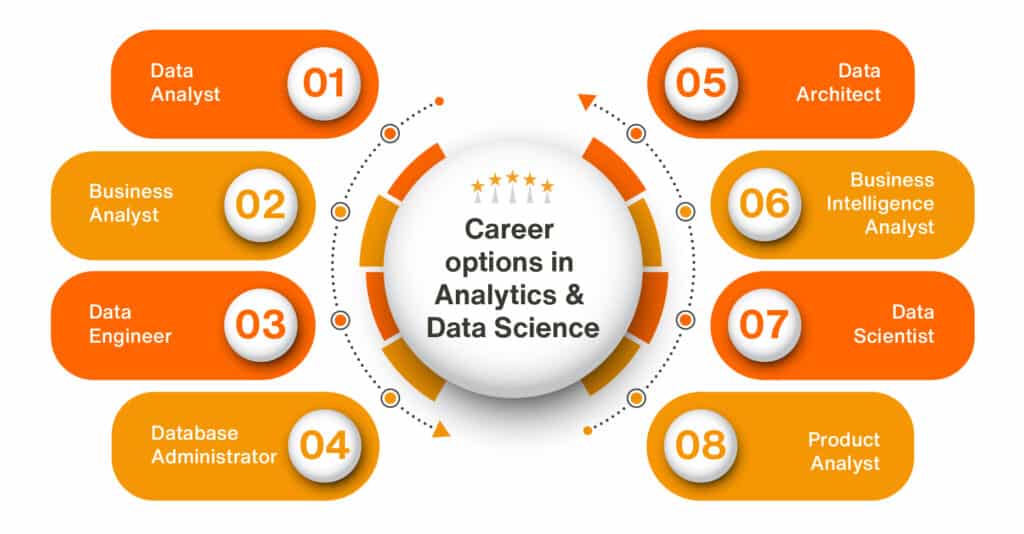 Master your data skills with an online MBA from Manipal University Jaipur
Manipal University Jaipur, a NAAC A+ rated university, offers a UGC-entitled two-year online MBA degree with Analytics and Data Science elective.
Interactive live lectures allow students and professors to communicate in real-time, allowing you to clear your doubts and interact with your classmates, resulting in a dynamic and unique classroom experience.
Self-paced learning provides a rich learning experience with visual examples and is the most effective approach to tailor the subject to your specific learning style. It provides you ultimate control over how many times you review the content.
This two-year online MBA develops proficiency in Analytics, Data Science and leadership to equip you for any management role and bring your leadership competence and comprehensive knowledge from all main business disciplines to the table.
Students who want to start a career in tech domains and entrepreneurs who want to develop tech products will find it useful. Professionals who wish to switch domains or roles or move into managerial roles should join the programme.
This course is open to graduates from any field and it costs INR 150000 in total or INR 37500 per semester.
Manipal University Jaipur offers students placements with renowned companies such as Accenture, Amazon, American Express, Axis Bank, Bajaj Finserv, Dell, Girnar Soft, ICICI, and Philips India.
Certification programmes with an online MBA
Learners can access the certification programmes to upskill themselves in addition to the online MBA and enhance the value of their resumes. These certifications include management and IT courses which could give you an extra edge over the competition. 
Conclusion
MBA in Analytics & Data Science is gaining popularity in a world that undergoes digital transformation. These courses go over data interpretation and visualisation, storytelling, and most importantly, how to use analytics to stay ahead of the competition in a competitive business environment.
Enrol with us
Interested to join our courses?
Share your details and we'll get back to you.