Gone are the days when being present in the classroom was essential to complete a course. Due to the major shift to online platforms, more or less each facility is accessible easily, including online degree courses. Moreover, it is crucial to keep unlearning and learning to ensure a hefty package in your dream company.
Manipal University Jaipur and Manipal Academy of Higher Education provide some of the top desired online courses, including MBA, MCA and BBA through their online channel Online Manipal. Online degree courses create a space for the students to function at their own pace, and simultaneously they don't have to worry about travelling to a different city to complete a degree course. Let us tell you about various benefits of online classes, which are the top online degree courses.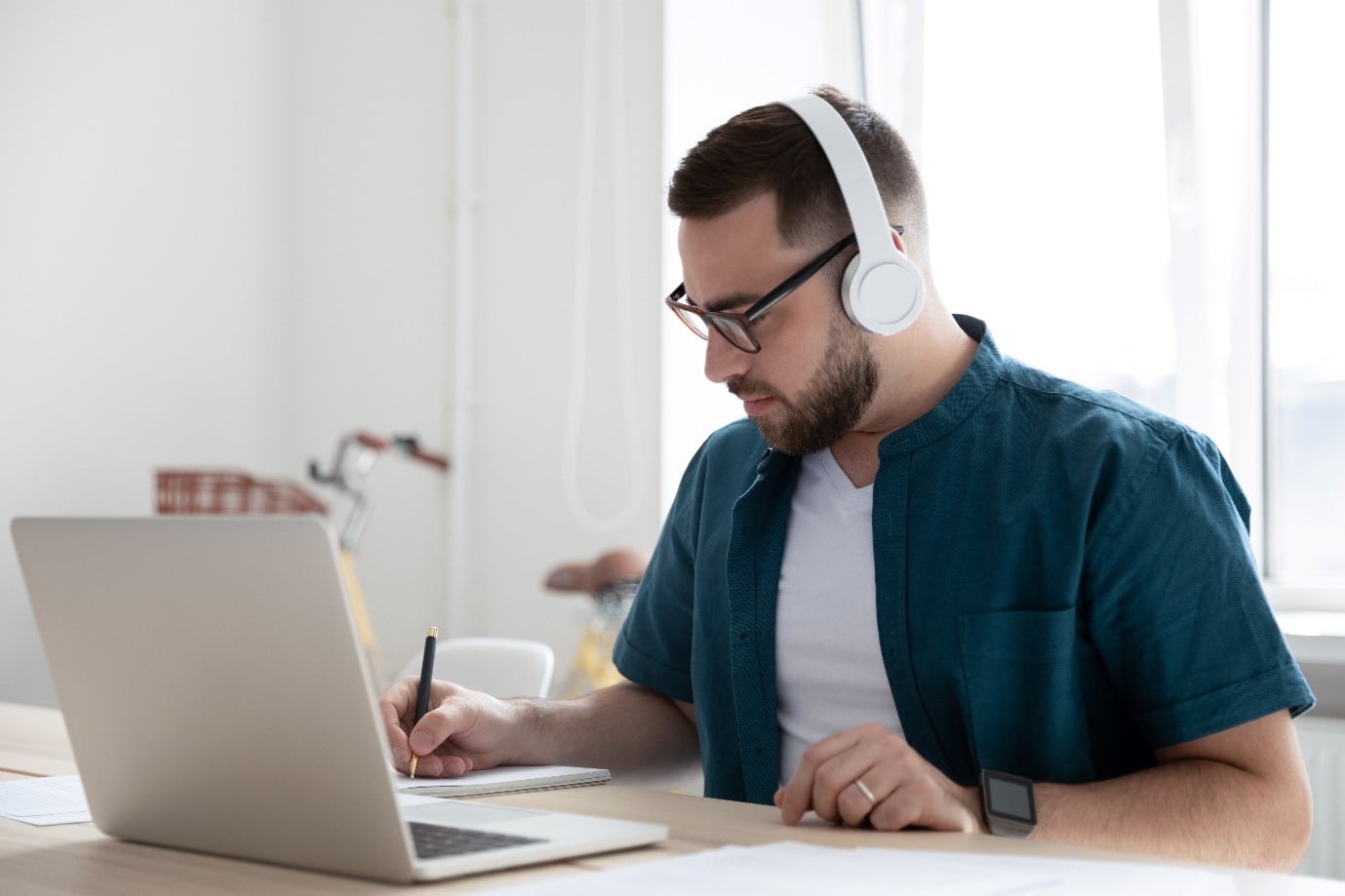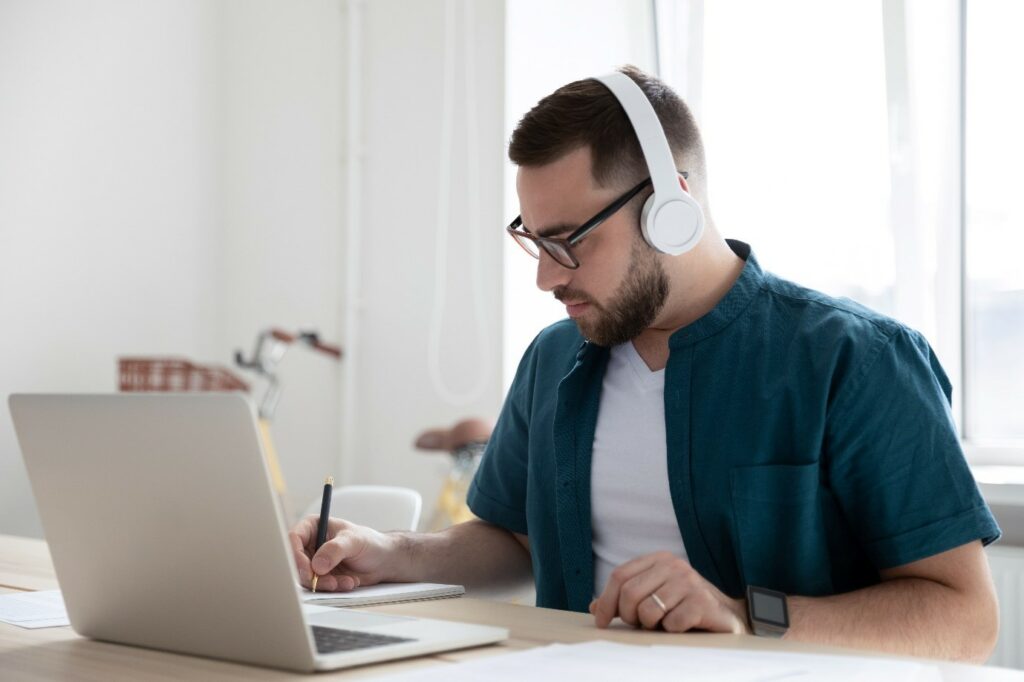 Source- https://www.shutterstock.com/image-photo/focused-young-man-businessman-company-worker-1653287650
Benefits of online degree courses
Flexibility
The core reason behind opting for an online course is the flexibility which comes along with it. Commuting to a physical campus can take a toll on studies and time management, whereas online degree courses are more feasible for most in terms of learning at your own pace and convenience.
Broad range of courses offered
The key advantages of online degree courses are the wide range of options you can choose. Each stream has various courses, which are available online and provided by the top faculty. In addition, most renowned universities have now started offering online courses to ease students' pressure and expand their knowledge worldwide.
Cost-effective
Even though each course has a different payment fee and structure, the price range difference between an online and offline course has a huge margin. Online degree courses are budget-friendly, and transportation costs are saved along with the campus fees. Certain employers encourage their employees to pursue online courses. Hence, they reimburse the tuition fee considering that your chosen program helps with your job profile.
Leading online degree courses
Bachelor's egree Ccourses
Bachelor of Commerce: This course is designed by the Manipal University Jaipur to enhance student management skills and create a solid base for aspirants who wish to succeed in the commerce department.
Course duration- 36 months with 15-20 hours each week.
Bachelor of Computer Applications: This course focuses on enhancing the creative skills of the applicant and educating the students with the latest computer technologies. Manipal University Jaipur has inculcated Google Cloud Computing Foundations in the curriculum to teach the students not just the ordinary but beyond.
Course duration- 36 months with 15-20 hours each week.
Bachelor of Business Administration: An extensive course for budding business administration aspirants. The online courses make life easier for the students as top-notch faculty is provided the students with in-depth knowledge about all aspects of running and administering successful business operations.
Course duration- 30 months with 15-20 hours each week.
Master's degree
Master of Business Administration
This online program will help you become a leader in the modern world. With this course, you can specialize in various skills that will help you acquire job-ready skills.
Master of Computer Applications
This online program is made for those looking to become innovative and strategic leaders. The curriculum includes cloud infrastructure, big data, application development, and machine learning.
It is a comprehensive course that will equip you with the skills required to efficiently run a business. You will get a broad understanding of core concepts through a well-organized curriculum.
Master of Arts in Journalism & Mass Communication
This course integrates practice and theory to empower you to produce meaningful and innovative work in the media field. The course includes screenwriting, digital publishing, fundamentals of photography, and audio-visual editing.
Master of Science in Data Science
This online program is designed for professionals who want to progress in data science. Learn to deal with real-world data and how to work efficiently in teams.
Master of Science in Business Analytics
Professionals who want to grow and impact the field of business analytics should take this course. It combines multiple domains of business and analytics.
Master of Business Administration (for working professionals)
This course is designed for working professionals wanting to take up leadership roles in the emerging economy. This course will prepare students for leadership and managerial roles with the perfect blend of soft skills, technical knowledge, and experience-based learning.
Professional certificate programs
Postgraduate Certificate Program in Management
This course is aimed at providing multi-disciplinary and multi-sectorial learning. It enables students to accelerate their careers and become industry leaders.
PGCP in Business Analytics
This program is for professionals who want to make a mark in the fast-paced field of business analytics. The students will get data-driven and accurate answers to solve every organizational problem.
This is the most comprehensive and up-to-date program designed by cloud experts with more than 20 years of experience. With this program, the students can clear the various cloud certifications.
PGCP in Logistics & Supply Chain Management
The certification course is for professionals who want to shine and grow in this domain. This program will help students become motivated and skilled in the challenges of this dynamic space.
These online degree courses provided by Manipal University Jaipur and Manipal Academy of Higher Education through Online Manipal are designed to help upskill the learners and provide them with the knowledge companies look for. Visit Online Manipal's website, check out the bachelor's, master's, and certification programs, and enroll for the course that can kick-start your career.
Enrol with us
Interested to join our courses?
Share your details and we'll get back to you.